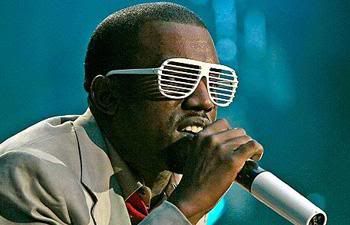 Dear Kanye West,
I just heard the news. You fired a dude because your meal was late. Really, Kanye? I wish the biggest problem in my life was food that got delivered a little late.
You don't know how good you have it, brother. The least you can do is show the universe that you are grateful for all that you have been given by cutting the people you come in contact with some slack. Instead, you decided to throw a hissy fit because someone was late with your food. Are you going to die because your meal wasn't hot? Is the world going to end because your fillet mignon (I don't know if that's what you ordered, but you get my point) wasn't steaming?
Yes, I understand that delivering your meal was the driver's J.O.B. and that if I showed up to my job late, I would get "talked to". But fired? Aren't we going overboard, Kanye?
I'm willing to bet your driver was rarely, if ever, late. People know not to *bleep* up in your presence. But you just had to show that you are "The All-Powerful Kanye" by dishing out your wraith. That driver that you just fired because you wanted to display your power probably has a family to feed, children to take care of. Couldn't you have spared him? Shouldn't you have bigger fish to fry? It's not like the driver stole money from you. It's not like he went to TMZ with the scoop on your personal life. So your meal got a little cold. Get over it, buddy. Again, I wish that was my biggest problem.
I like you, Kanye. I really do. I've been a fan since "Through The Wire" and even stuck by you during the T.S. (Taylor Swift) fiasco but, man, throwing a hissy fit because your food is late reeks of "punkism". Only divas do crap like that and you don't want to be classified as a diva, do you? That would hurt your street cred.
So, Kanye, please don't let me hear that you did something like this again.
Sincerely,
T.C. Galltin
P.S. I love your song "Runaway" even though it didn't get as much play as I thought it should have. You got skills, brother. Focus on that instead of firing folks over a cold meal.