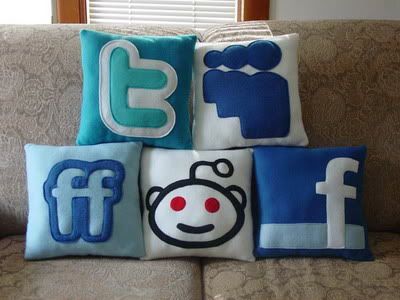 God, I love Twitter. As an author, social media is one of the best ways to get your name out there. I experienced this last night when a couple of my tweets about the
New Hampshire
debate got shared beyond my wildest dreams.
Let me start off by saying that I don't write anything simply for the sake of a retweet or a share. I'm a passionate person and everything I say comes from the heart. So, with that being said, how do you handle showing appreciation for a retweet?
When I first began to get retweeted, I thanked people, but they seemed a little put off by this. By thanking them, I felt like I was being pushy and making them feel obligated to retweet my content in the future. No one likes to feel obligated to do something, so I backed off and didn't say thanks when I got retweeted. I thought this route was best because I didn't want it to seem like I was doing what I do for a retweet. (This applies to sharing on Facebook as well. I don't mention Facebook as much because I'm rarely put in the position of thanking anyone on Facebook. Perhaps it's because most of my Facebook friends are actual friends and family and it's not often when they share my stuff.)
Anyway, once I backed off thanking people for sharing my tweets, I began to notice all the others who did and, naturally, the wheels in my head started turning. "Maybe you should thank them, TC." "You don't want to seem rude, TC." So, what did I do? I began to thank people again. But I didn't want to come out and say "thanks for the retweet" so I came up with phrases like "much love to…", "dropping thanks to…", etc. This process felt a little awkward but it seemed to work for me. Until Saturday night.
"Yes, Ron Paul, those racist comments that you claim to not have written 20 years ago do matter. U bring up Obama's past. Y are u different?" I tweeted as I watched the GOP debate. I went to get a snack, came back to my computer and saw that the numbers had racked up on that tweet and another one.
So, there I was wondering if I should thank all the people one-by-one for the retweets or not. In the end, I decided not to. I didn't want to be intrusive. Sometimes someone just wants to retweet a tweet and keep it moving. I just gave a shout out to the person who started the avalanche for me and gave a general thanks to the people who followed me because of that retweet.
No one can deny the power of a retweet. While I don't do anything for a retweet, I did notice sales for my book went up on Amazon and I'm sure it was because of the tweets that got my name out there. So, I have decided to keep thanking the people who follow me for retweets and mentions. After all, they are doing me a favor.
Which brings me to the "follow dilemma": Do you individually thank everyone for a follow or give a sweeping shout out? To be honest, I can't imagine thanking each person individually. I'm the kind of person who will leave someone out and end up feeling (and looking) like a heel. So the group acknowledgement works for me.
Am I 100% confident in my system? Definitely not. But until I adopt a better one, I'll have to keep doing what works for me.
P.S. I hope people realize how grateful I truly am for their support. As a new author, it really does mean a lot to me. Have a sublime Sunday, ya'll. Find something that makes your heart sing.